Recent Graduate Student Publications
Silver MP, Hamilton AD, Biswas A, Williams SA (2016) Life after Medicine: A Systematic Review of Studies of Physicians' Adjustment to Retirement.  Archives of Community Medicine and Public Health 2(1): 001-007.
Grinberg, O. (2016) Constructing Impossibility: Israeli State Discourses about Palestinian Child Labour. Children & Society Special Issue: Children Affected By Armed Conflict 30.5: 396–409. doi:10.1111/chso.12177. 
Reid, M.J.C. et al. (2016) Detailed phylogenetic analysis of primate T-lymphotropic virus type 1 (PTLV-1) sequences from orangutans (/Pongo pygmaeus/) reveals new  insights into the evolutionary history of PTLV-1 in Asia. Infection, Genetics and Evolution 43: 434-450. doi:10.1016/j.meegid.2016.05.036
Ley, L. (2016) "Dry Feet For All": Flood Management and Chronic Time in Semarang, Indonesia. Austrian Journal of South-East Asian Studies 9(1): 107-126.
Gagne, M.  (2016)  Nadir's intimate biography: fantasy, gay hook-up apps, and intimate productions in Beirut. Special Issue on "Digital Intimacies", Middle East Journal of Culture and Communications 9.2: 165-181. DOI: 10.1163/18739865-00902004.
Sarmadi, B. (2016) Following a 'standstill': An ethnographic approach to financialization. Anthropology Today 32.3: 13-15. DOI: 10.1111/1467-8322.12254.
Grinberg, O. (2016) Radical Indeterminancies: Affirmations and Subversions of the Separation Wall – The Case of the Palestinian Children of the Junction. Journal of Borderland Studies. DOI: 10.1080/08865655.206.1174600.
Bertrand, O.C. and M.T. Silcox. (2016) First virtual endocasts of a fossil rodent:Ischyromys typus (Ischyromyidae, Oligocene) and brain evolution in rodents. Journal of Vertebrate Paleontology 36.2. DOI: 10.1080/02724634.2016.1096275.

Bertrand, O.C.,  F. Amador-Mughal, M.T. Silcox. (2016) Virtual endocasts of Eocene Paramys (Paramyinae): oldest endocranial record for Rodentia and early brain evolution in Euarchontoglires. Proceedings of the Royal Society B. 283: 20152316. DOI: 10.1098/rspb.2015.2316
Edwards, M. et. al. (2016). Analysis of Iris surface features in populations of diverse ancestry. Royal Society Open Science. DOI: 10.1098/rsos.150424.
Edwards, M. et. al. (2015). Iris pigmentation as a quantitative trait: variation in populations of European, East Asian and South Asian ancestry and association with candidate gene polymorphisms. Pigment Cell & Melanoma Research DOI: 10.1111/pcmr.12435.
Murray N, Norton H, Parra EJ. 2015. Distribution of two OCA2 polymorphisms associated with pigmentation in East Asian populations. Hum. Genome Var. 2:15058.
Posada, V. and V. Solana (2015). The Strategy of Style: Music, Struggle, and the Aesthetics of Sahrawi Nationalism in Exile. Transmodernity: Journal of Peripheral Cultural Production of the Luso-Hispanic World 5(3): 40-61.
Bikoulis, P., Hugh Elton, John Haldon and Jim Newhard (2015). Above as below:The application of multiple survey techniquesat a Byzantine church at Avkat. In Landscape and Settlement Dynamics in Northern Anatolia in the Roman and Byzantine period, edited by K. Winther-Jacobsen and L. Summerer, Franz Steiner Verlag. Geographica Historica. Pp. 101-117.

Klass, K., Cords, M. (2015) Agonism and dominance in female blue monkeys. American Journal of Primatology DOI: 10.1002/ajp.22481
Bikoulis, P. (2015) Evaluating the impact of Black Sea flooding on the Neolithic of northern Turkey. World Archaeology 47 (5): XX-XX. DOI: 10.1080/00438243.2015.1078740
Tennenhouse, E.M. (2015) The influence of growth patterns on sexual size monomorphism in lemurs. Journal of Evolutionary Biology. 28:1670-1681.
Webster F., Rice K, Dainty KN, Zwarenstein M, Durant S, Kuper A (2015). Failure to cope: the hidden curriculum of emergency department wait times and the implications for clinical training. Academic Medicine 90(1): 56-62. doi: 10.1097/ACM.0000000000000499.
Tripp, L. and L.A. Sawchuk (2015). Undulant Fever: Colonialism, Culture and Compliancy. In Colonial Encounters: Maltese Experiences of British Rule 1800-1970s. Edited by John Chircop. Horizons Press, Malta.  pp. 211-247.
Sumra, M.K, Schillaci, M.A. (2015) Stress and the Multiple-Role Woman: Taking a Closer Look at the "Superwoman." PLoS ONE 10(3): e0120952. doi:10.1371/journal.pone.0120952
Bădescu, I., P. Sicotte, N. Ting, E.C. Wikberg (2015). Female Parity, Maternal Kinship, Infant Age and Sex Influence Natal Attraction and Infant Handling in a Wild Colobine (Colobus vellerosus). American Journal of Primatology DOI: 10.1002/ajp.22353
Vandenbeld-Giles, M. (2014). Mothers of the World Unite: Gender inequality and poverty under the neo-liberal state. Development 57(3-4): 416-422.
Hertzman, E. (2014) Returning to the Kampung Halaman: Limitations of Cosmopolitan Transnational Aspirations among Hakka Chinese Indonesians Overseas. Austrian Journal of South-East Asian Studies (ASEAS) 7(2): 147-164. DOI 10.14764/10.ASEAS-2014.2-2
Grinberg, O. (2014) Palestinian 'Children of the Junction': Contested Borders and Representations. In Spyros Spyrou and Miranda Christou (Eds.) Children and Borders. Palgrave Macmillan. Pp. 149-163.
L. Maher, D.A. Macdonald, A. Alaica, J.T. Stock and E.B. Banning. (2014). Two Early Epipalaeolithic Sites in Wadi Taiyiba, Northern Jordan. Paléorient 40(1): 73-97.
Ross, A.C., Power M.L. (2014). Nutritional quality and biological  significance of foods consumed by Coquerel's sifaka (Propithecus coquereli) mothers during lactation. American Journal of Physical Anthropology 153(S58):225
Michelaki, Kostalena, Gregory Braun and Ronald G. V. Hancock. (2014).  Local Clay Sources as Histories of Human – Landscape Interactions: a Ceramic Taskscape Perspective. Journal of Archaeological Method & Theory.
Tennenhouse, E.M. (2014). Inbreeding avoidance in male primates: a response to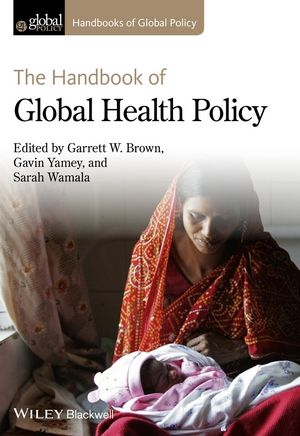 female mate choice? Ethology. 120:111-119.
Callaghan, M. (2014; co-author). Globalization and Global Health. In Garrett W. Brown, Gavin Yamey, and Sarah Wamala (Eds)The Handbook of Global Health Policy. Wiley Press.
Bolt, Laura M. (2013). Squealing rate indicates dominance rank in the male ring-tailed lemur (Lemur catta). American Journal of Primatology 75(12): 1174-1184. DOI: 10.1002/ajp.22179 *photography credit for cover photo of this issue
Bolt, Laura M. (2013). The function of howling in the ring-tailed lemur (Lemur catta). International Journal of Primatology 34(1): 157-169. DOI: 10.1007/s10764-012-9654-8
Howse, Lesley. (2013). Revisiting an Early Thule Inuit occupation of Skraeling Island, Canadian High Arctic. Études/Inuit/Studies 37(1): 103-125
Kruglova, Anna. (2013). Sensory utopia in the times of "Cultural Revolution": on art, public space, and the moral ontology of class. Laboratorium 5(1): 25-51
Anthropology Graduate Journal: Vis-a-vis Explorations in Anthropology
vis-à-vis: Explorations in Anthropology is an academic forum dedicated to publishing graduate student work from any of the anthropology sub-fields. The journal is published exclusively in online form and all articles published since 2008 are available under a Creative Commons license. Our aim is to recognize outstanding scholarly works within and beyond the University of Toronto. vis-à-vis welcomes submissions from students, professionals, and scholars working in anthropology and its related disciplines in Canada and internationally. Those currently or formerly affiliated with Canadian institutions are particularly encouraged to contribute. Submissions may include research articles and book reviews. Please visit the vis-à-vis website for more information.